good friends, good food, good FUN!
....the adventures of gock's frocks in NYC continued.....
well, we rolled home yesterday afternoon with a rather full car and a head full of memories. The trip was fantastic - even though the Market was not very well attended I felt it was a success on so many other levels.

Kudos first to my friend KIM
who graciously hosted us in her upper east side apartment - the perfect staging ground for so much fun. She is the best tour guide of NYC you could ever find....she also helped set-up, sit & sell, brought us a fabulous lunch....

My other partner in crime, who made the 5 1/2 hour trip with me and deserves a huge thanks is ERIN.
...she shared the driving, the lugging, the setting up & sitting and waiting for customers. These 2 ladies made the weekend so much easier for me & I want to send them a cyber thank you hug!

So....the excitement was in the air from the moment I hit the road. I think I was more excited to meet some of the people I have met over the past year selling online than to do the actual market. We got there bright & early at 8am and spent the next 2 hours setting up my space.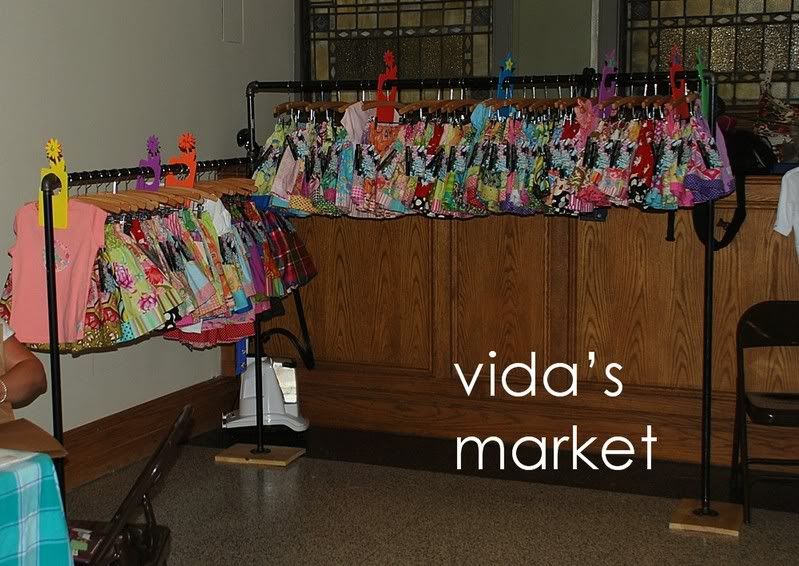 Then the fun began....meeting my online friends & seeing the other amazing talent that was at the show!



so...to share some more photos! 1st I got to meet Christine from GenMarie...we had been chatting on the phone the past few months in anticipation of the show but this was our 1st time meeting in person! Christine is a sweetheart & it was so much fun getting to know her the past few months....I am looking forward to seeing her again - maybe a trip to the garment district in NYC????






the next "friend" to wander in was Jordon from georgia grace designs on etsy! With her sweet southern charm and warm smile it was wonderful meeting her in person!







she had come into the city from NJ with her 3 year old twins, hubby and MIL! Thanks so much!


also in from NJ was the incredibly talented Geeta of Babette! fame! She and little Miss Lilah spent a good part of the afternoon hanging out with us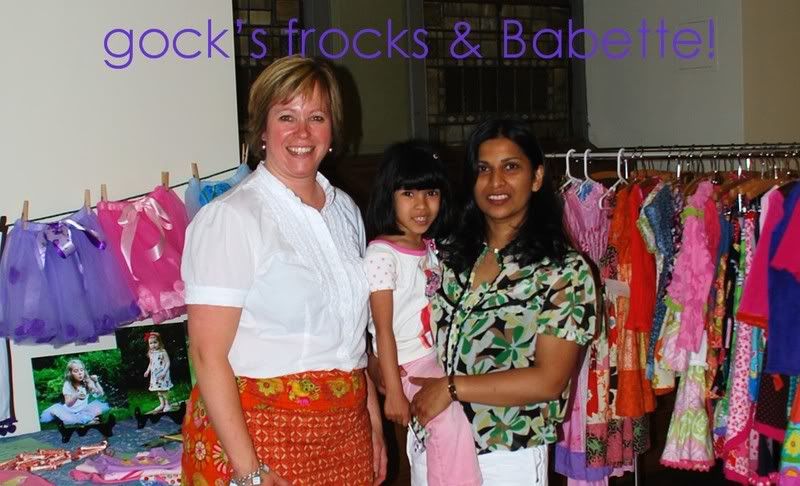 I couldn't get over how tiny Lilah is! When you see her on the computer & she fills the screen with all of her lovliness it is a surprise to see her walk in...she is too cute for words! It was such a treat to meet my first boutique friends!


I also had the chance to meet some wonderful new friends... talented, creative & friendly. I did not manage to get photos of everyone but here are a few goodies I did take....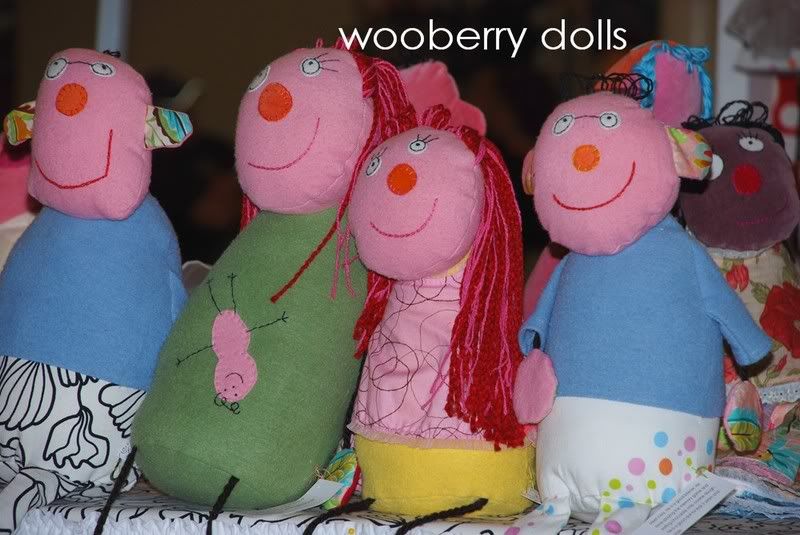 these adorable dolls from WOOBERRY faced our both all day long.....





natalia from Lindamente had made the trip from Lisbon, Portugal!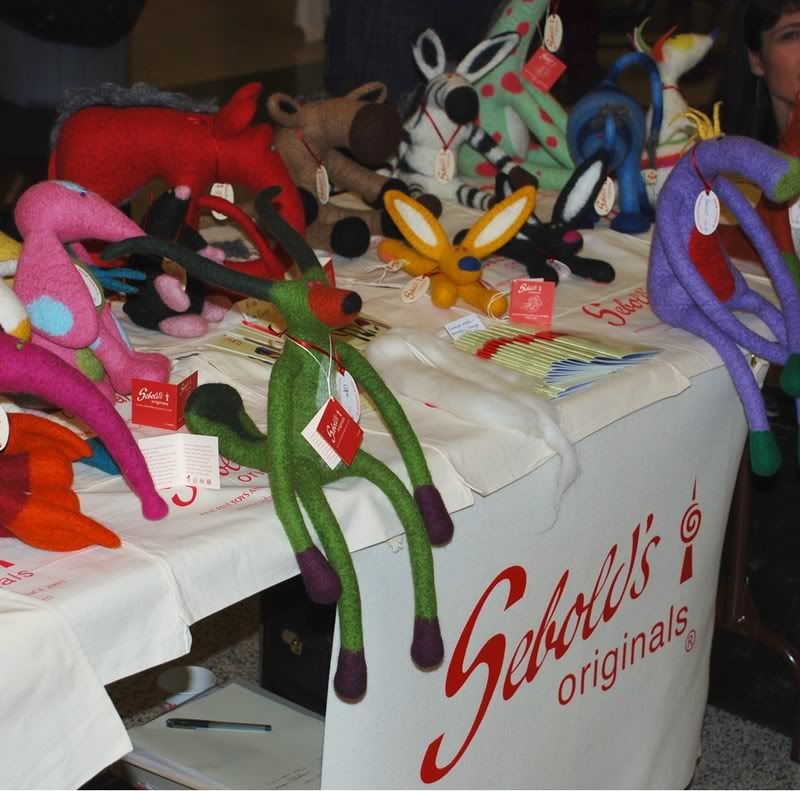 Sebold Originals had made the trip from Wales and their felted wool creatures were true works of art!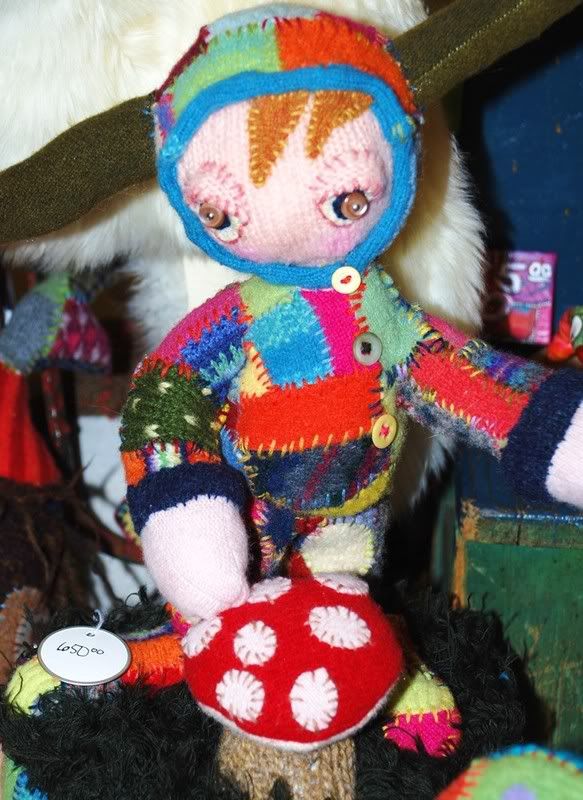 more amazing art from cocoon desings....the detail, texture & imagination behind her work is fantastic!






and the lovely Melissa & her mom from Little Girl Pearl...they had come in from NH and her designs were simply delicious!


for more photos from the show head over to my flickr account!

In all, even though the outcome of the show was a bit of a disappointment it was a great learning experience and opportunity to make new friends and meet old ones...and I will have a very well stocked ETSY store! Head over to grab some of the goodies that made their NYC debut and are now available on etsy!